Main Menu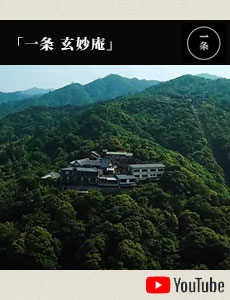 Genmyoan Cafe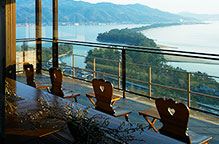 With our matchless view, what better place for a steaming, well-brewed cup of coffee or tea? ¥800 a cup -- call ahead please
Three things our guests love us for
Come up just for lunch and a spa bath at Genmyoan!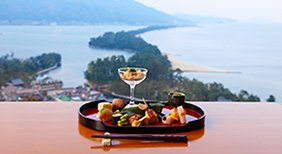 Mark your special occasion. Treat someone you appreciate. Or just give yourself a well-deserved break. ※ Reservations necessary, transfers available.
※ Charge for room use is from 3,000 to 5,000 yen (tax and service extra).
※ Lunch is mini-kaiseki, from 7,000 yen/person (tax and service extra).
※ No charge for use of spa bath. Please inform us in advance if you wish to use it.
※ Hours are from 11:30 am to 2:00 pm for lunch and spa bath.